Apply For My Awards


How To Win My Awards

1. Web site must not contain ONLY links.
2. Web site should not have any broken links.
3. Web site must say something about yourself, and contain good design, clever graphics and informative content.
5. No x-rated sites will be allowed.
5. If you're nominating a site, be sure to add their web address (URL).
6. Indicate which award you are applying for, and be sure to indicate what name you would like to be placed on the award. (U have 2 selections for some of the awards)

The Awards are:
#1: Award Of Excellence
A-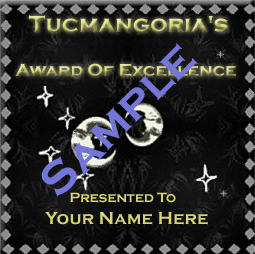 B-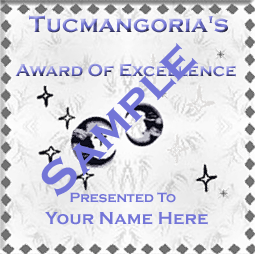 #2: Award Of Elegance
A-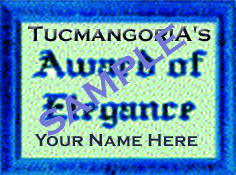 B-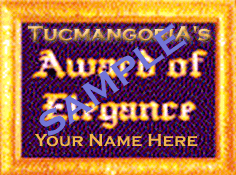 #3: Beautiful Site Award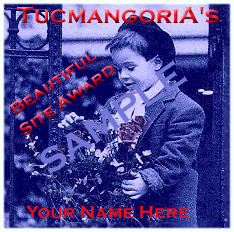 #4: Fantasy Site Award
A-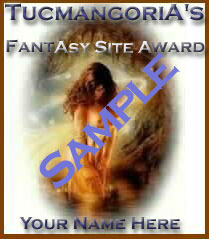 B-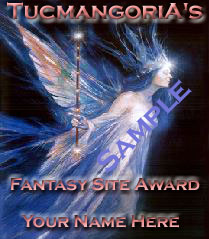 #5: Angel Site Award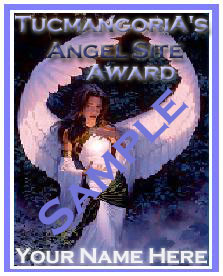 #6: Poetry Site Award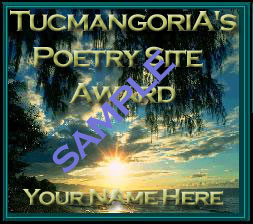 #7: Love For Wild Life Award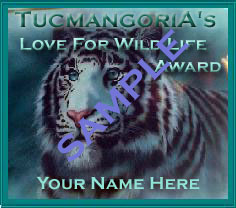 #8: Love For Dogs Award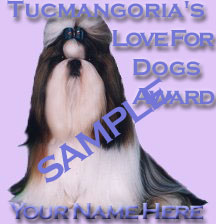 I will visit your site within 5 days; if I feel that your site is not qualified, you will not get a message. However, feel free to try again later.

Fill the form below and press "Submit". If you find that it does not work for you, send me an E-Mail with all the relevant details on.


Winners Of My Awards:

Index | Home | About Me | My Poem And Morals | Cool Stuff Center | Aids | Intelligence Test | My Cat | My Awards |
Apply For My Awards | Make Money | Chat | TucmangoriA Cat Dance | Sign My Guest Book | View My Guest Book |
Entertainment | Sign Up For Free Email YourName@tucmangoria.com | Links | Jasmine's Home Page |
2001 © TucmangoriA. All Rights Reserved